When selecting your home medical equipment
Look no further…we've got you covered!
ACCESSIBILITY PRODUCTS
Bill Veazey's Medical offers the most complete line of access products, including portable, threshold, and modular ramps, patient lifts, toilet lifts, and personal care accessories.
Our high-quality products are suitable for home, vehicle, or travel and offer temporary or long-term solutions to accommodate a wide variety of needs.
Threshold Ramps
Wheelchair Ramps
Patient Lifting Products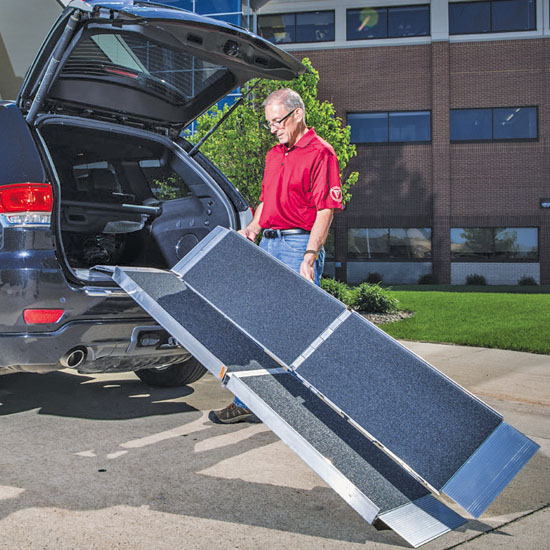 AIDS FOR DAILY LIVING
Are you looking for a unique product to make your daily life easier?  We cater to the Care-Giver with a wide selection of specialty products to assist you with your daily life and promote independence!
Alarms
Bathing Aids
Bibs and Gowns
Blood Pressure Monitors
Dressing Aids
Exercise Equipment
Gait Belts
Recovery Aids
Household Aids
Oral Care
Pill Organizers
Pressure Sore Management
Reachers
Specialty Utensils
Step Stools
Toileting Aids
Travel & Auto Accessories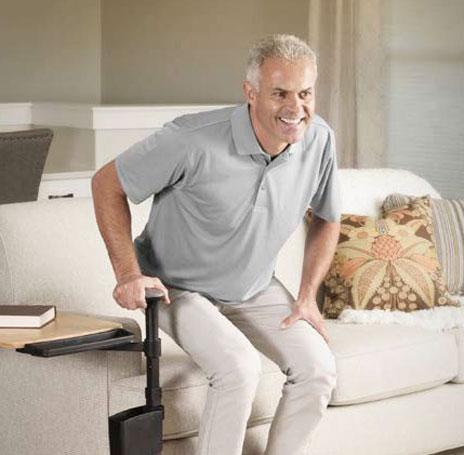 BARIATRIC EQUIPMENT

In some instances, you might require a product to accommodate a heavy or overweight person. Bill Veazey's Medical can help assess your needs and recommend the right product for you. Almost all of our product categories have a product(s) that will accommodate a person 450 lbs and greater. These products include:
Accessibility Products

Bath Benches

Bedside Commodes

Canes

Cushions

Homecare Beds

Incontinence Products

Mattresses

Patient Lifts

Power Mobility Products

Shower Chairs

Rollaters

Walkers

Wheelchairs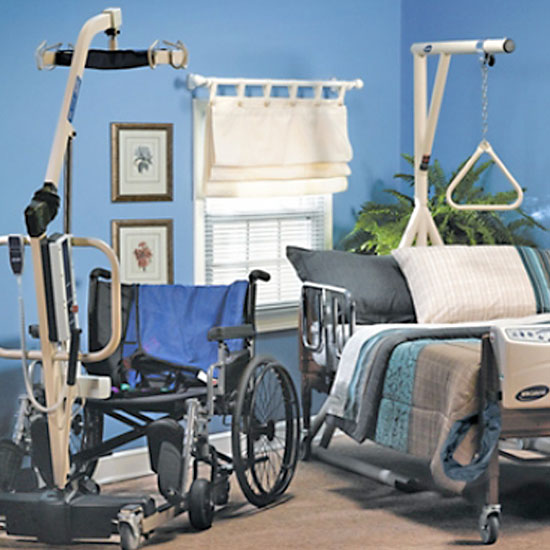 BATHROOM SAFETY
Did you know the number one place for falls in the home is your bathroom? Bill Veazey's Medical offers a broad selection of equipment and solutions to make the bathroom safe and more functional for the aging adult. Our store offers:
Bath Chairs
Shower Chairs
Bedside Commodes
Grab Bars
Tub Transfer Benches
Raised Toilet Seats
Safety Rails
Toliet Rails
Tub Lifts
Rolling & Reclining PVC Shower Chairs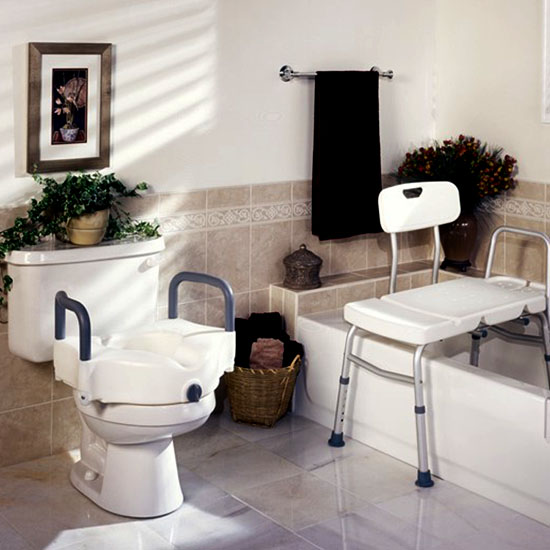 BEDROOM PRODUCTS

Our goal is for our clients to live as independently as possible. We want you or your loved one to remain safely and comfortably in their home. In order to help you achieve this goal, we stock a wide selection of Home Care Beds, Mattresses and Bedroom Safety Products.
Beds
Bill Veazey's Medical carries a variety of affordable homecare beds. We can help you find the right size bed, with the right feature(s) that will give you the comfort and support for years to come.
Semi Electric
Full Electric
Mattresses and Sleeping Surfaces
We understand that everyone is different and has individual sleep considerations when it comes home care mattress and sleep surfaces. Bill Veazey's Medical will help you take the guesswork out of mattress selections.
Spring Coiled Mattresses
Foam Mattresses
Multi-density Foam Mattresses
Low Air Loss Mattresses
Bedroom Safety Products
Whether it's support rails, tables, or general home safety products, we stock everything you need to make patient rooms both comfortable and stylish.
Bed Rails
Over Bed Tables
Trapeze Bars
Patient Transfer Products
Bed Bolsters, Wedges & Cushions
Patient Lifts
Bedside Toileting Products
Patient Lifts and Slings
Transfer Boards
Fall Mats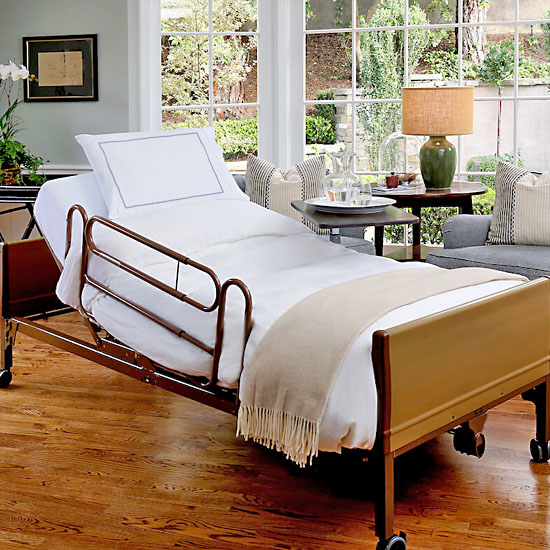 COMPRESSION

Bill Veazey's Medical offers a wide variety of compression garments.  We stock knee high and thigh hosiery from Medi. Common compression sizes of 15-20 mmHg and 20-30 mmHg are in stock.  Our staff are trained fitters so come on in and we can help you find the right product and the right size.
Knee/Calf High Compression Hosiery
Thigh High Compression Hosiery
Arm Sleeves, Gauntlets, Gloves
Sports Compression
Panty Compression Hosiery
Diabetic Socks
Compression Wraps
Knee Supports
Back Supports
Thermoskin
Wrist Supports
Knee Supports
Thermal Compression Gloves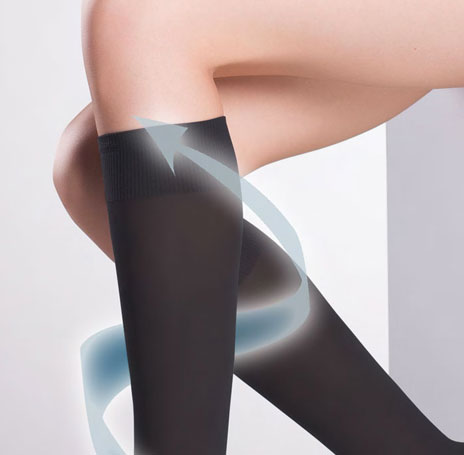 CUSHIONS

Cushions are the backbone of comfort, literally! Comfort and performance preferences vary greatly which is why we stock a wide variety of cushions and pillows, made from a variety of materials that fit your current needs. We invite you to visit our showroom to test out our options before choosing the right one for you. Bill Veazey's Medical carries a wide selection for: 
Seat Cushion for the Office & Home
Wheelchairs Cushions
Back Cushions
Lumbar Support
Positioning Wedges
Automobile Specific Cushions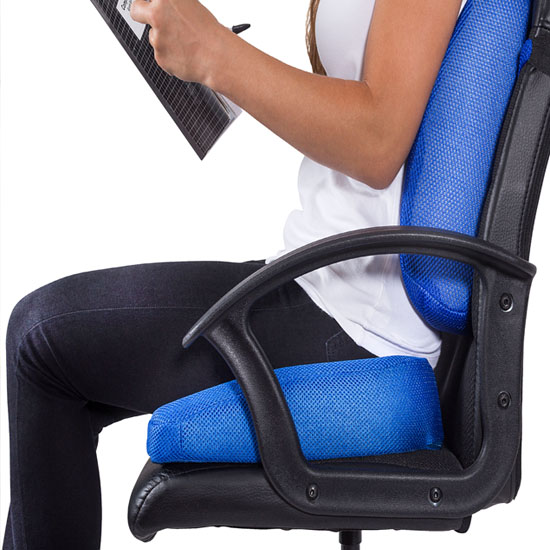 INCONTINENCE

Incontinence can be a sensitive subject, and Bill Veazey's Medical offers a wide selection of adult & pediatric incontinence products to suit your unique needs. Our trained incontinence specialist will help you find the right incontinence solution, so you can worry less about your bladder and get back to enjoying life. Our product mix includes: 
Baby Diapers
Youth Pull-Ups
Pull-Ups
Briefs
Bladder Control Pads
Underpads
Male Guards
Gloves
Wipes
Barrier Creams & Peri-Wash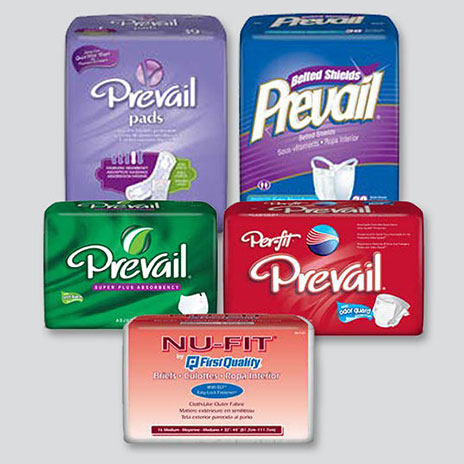 LIFT CHAIRS

Bill Veazey Medical offers a great selection of the most popular power reclining lift chairs. Bill Veazey's Medical has products from Golden Technology and Pride Mobility! We offer white-glove delivery service within the central Oklahoma area and have factory-trained service technicians on staff.
Infinite Position & Zero-Gravity Reclining Lift Chairs
Infinite positioning and Zero-Gravity reclining lift chairs have the ability to position the back and leg sections independently, allowing the user to find the perfect seating position for reading, watching TV, a quick nap or a full nights rest.
Standard Reclining Lift Chairs
Two and three position reclining lift chairs allow you to recline and raise your recliner with a simple 2-button hand control.  Our trained staff to help you find the perfect reclining lift chair for your.
Reclining Lift Chair Accessories*
Bill Veazey's Medical has a great selection of reclining lift chair accessories to make your chair even more useful, such as; tray tables, chair pads, battery back-up power supplies, head pillows and arm covers to name a few. *Accessories may not be available on every model of lift chair.
Luxury Fabrics
High Performance Fabrics
Infinite Positioning
Heat & Massage
Foot Rest Extensions
Power Lumbar
Power Headrests
Tray Tables
Chair Pads
Battery Back-ups
Head and Arm Covers
Lumbar Pillows
Cleaning Kits
Wireless Remote
USB Charger
Cup Holders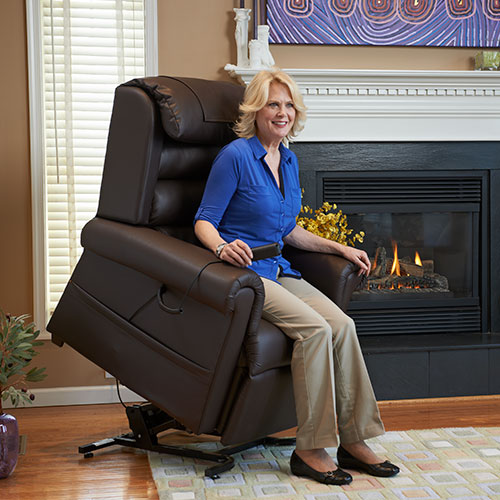 MOBILITY PRODUCTS

Canes & Walking Devices
Bill Veazey's Medical offers a wide variety of walking devices and ambulation aids.  Let the our team help you choose a cane or other walking device to provide an enhanced level of confidence and support whether after an acute injury or when needed for long-term, daily use.
Transport Wheelchairs
If you, or a loved one needs a wheelchair, but can't propel by oneself, a transport wheelchair might be right for you. These products are typically lightweight, maneuverable and easy to transport, allowing you to live a more active and fulfilling lifestyle.
Manual Wheelchairs
Our selection of wheelchairs included standard lightweight, reclining, transport and heavy duty models. Most are available today for your immediate needs. Like all of our products, wheelchairs can be picked up in-store or delivered direct to your home.
Walkers & Rollators
Bill Veazey's Medical offers a wide selection of traditional walkers from Traditional Folding, to 4-Wheel Rollators designed for every lifestyle.
Accessories
Don't forget accessories! We can outfit your product with storage bags, drink holder, cell phone mounts and more. Visit us today and let our specially trained staff help you find the model that's best for you.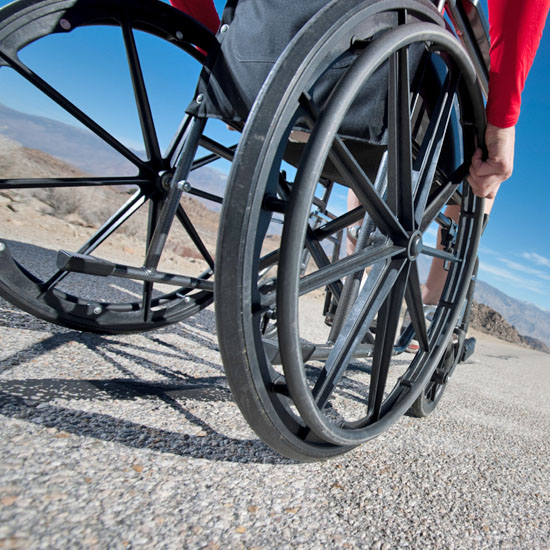 PAIN MANAGEMENT

If you suffer from chronic pain, Bill Veazey's Medical has several products provide you with relief. Our experts will walk you through your options. We offer:
TENS Units
Ice Packs
Hot Packs
Topical Creams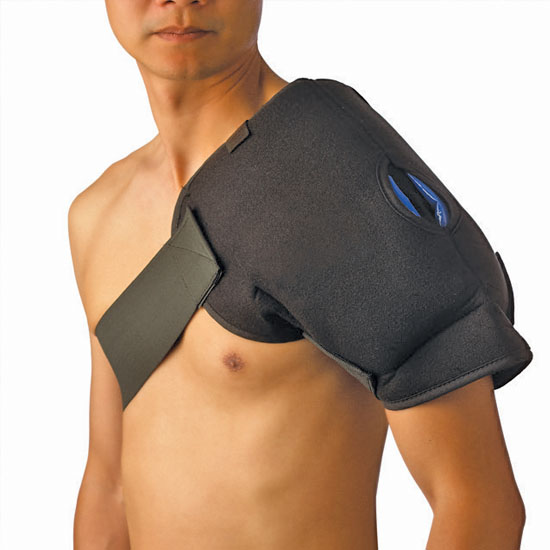 PARTS & SERVICE

Buy here, service here! Bill Veazey's Medical repair department is staffed by factory certified technicians with 20 years of experience. We offers repair on new and used products, featuring a wide array of replacement parts and services for many popular brands of home medical equipment, including all items that we sell.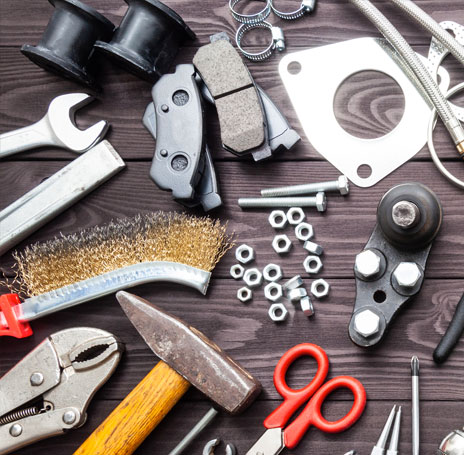 POWER MOBILITY

These mobility products offer maneuverability and performance to transport you where you want to go with comfort and ease.
Travel Scooters
All travel scooters disassemble into lightweight parts for easy travel while at home or on vacation. These scooters are available in 3 and 4 wheels models, featuring tight turning radiuses and stability. Some models feature suspension, seat upgrades, phone chargers, lighting packages, accessories (phone holders, mirrors, storage bags, O2 tank holders, and baskets), up to 18 miles of travel in a single charge! Some travel scooter models have a weight capacity of 375 lbs. Bill Veazey's Medical has several models to choose from, plus a variety of colors to match your personality.
Folding Scooters
These products fold for compact storage and portability. Folding scooters are often airline friendly with an approved battery update. In some instances, there are battery upgrades that allow a user up to 18 miles per charge. Features included on our products can include phone chargers, lighting packages, folding baskets, backpacks.
Full-Size Scooters
They are great for getting out and around the neighborhood or in parks. These scooters are typically larger than the Travel Scooter and feature 3-wheel models that offer a tighter turning radius, while 4-wheel models provide greater stability. Some models feature suspension, seat upgrades, lighting packages, accessories (phone holders, mirrors, storage bags, O2 tank holders, and baskets), up to 18 miles of travel in a single charge! Bill Veazey's Medical has several models to choose from, plus a variety of colors to match your personality. Note: Full-Size scooters may require a Vehicle Lift for travel. Check out our Accessibility Page for more details.
Recreational Scooters
These scooters are rugged, heavy-duty, built for outdoor access capable of handling challenging terrain. Most boast faster speeds. Long drive ranges. (Up to 4 miles per hour!) and have suspension systems. Some of these scooters even have two-person seats, canopies, and storage boxes for a day out.
Bariatric Scooters
These products feature weight capacities above 400 lbs. Most feature seating options, pneumatic tires, lighting systems, suspension systems, and the same accessories featured on our smaller scooters above.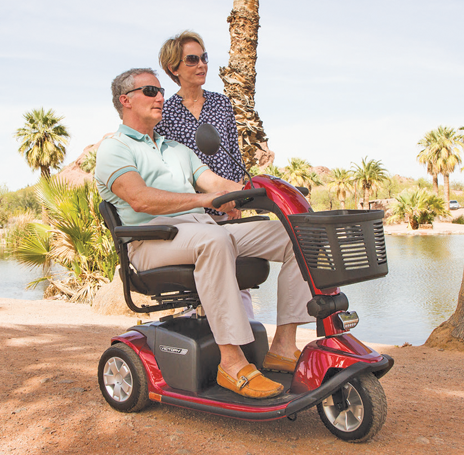 POWER WHEELCHAIRS
Power Chairs or electric wheelchairs offer excellent maneuverability in tight spaces. All power chairs are controlled with a joystick. Getting accustomed to a joystick takes some practice. Once mastered, they are very maneuverable in and out of your home.
Portable Power Chairs
These products are small and have tight turning radiuses, which means they're great for getting around indoors where space is tight.
Folding Power Chairs
These units are great for packing up and exploring. All fold to easily fit in the trunk of a car. They have a small footprint for tight turning and maneuverability.
Full-Size Power Chairs
These traditional products have wide bases for stability and some feature added suspension, making them perfect for driving on easy trails and sidewalks.
Elevating Power Chairs Seats
These power wheelchairs raise and lower; this means more access to countertops, high up cabinets, and shelves and allows face-to-face conversations.
Power Mobility Accessories*
Covers, rearview mirrors, shroud colors, cane/crutch/walker holders, baskets, elevating seats, cup holders, backpacks, cell phone holders, O2 tank holders, light packages, upgraded seats, plus battery and charger options.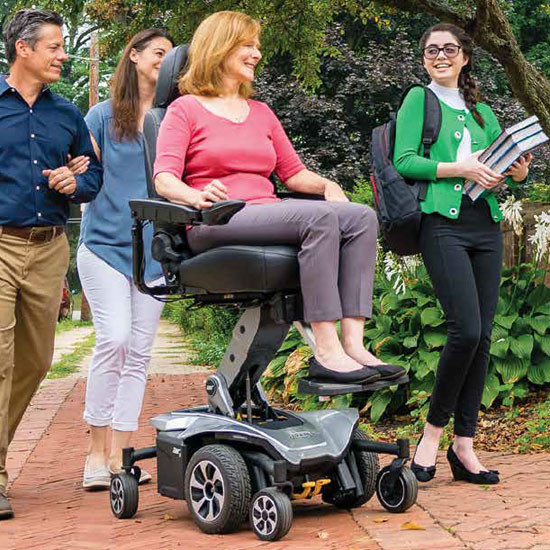 RENTALS

Patient (Hoyer) Lifts
Both Electric and manual patient lifts are available for rent. Commonly known as a Hoyer lift, our patient lifts are rated for up to 400 lbs and feature lockable caster wheels for safe operation. Slings are not included but are available for purchase. Please call for more details.
Knee Walkers
Our Standard Knee Scooter are 4-wheel models with locking brakes and a 300 lb weight capacity. The knee cushion height is adjustable. The handle bars are also height adjustable and the tiller can fold down to fit in your car. Front basket included to carry your stuff! HD models are available upon request.
Lift Chairs
Bill Veazey's Medical offers power recline and lift chairs for short or long term rental. Whether you want to try before you buy or need a lift chair while recovering from a surgery, power recline and lift chairs options are clean, sanitized and can typically be delivered within 24 hours. We also now offer infinite positioning "zero-gravity" models.  All of our power recline and lift rental chairs use a vinyl material or waterproof cloth that is sanitized between users.  Please don't rent a regular cloth lift chair – it isn't clean!
Portable Oxygen Concentrators
Bill Veazey's Medical rental inventory uses the latest POC's. Cannula's, tubing and bubble humidifiers are available for purchase to complete your rental. Pick-up in-store or have it delivered to you!
Scooters
Vacationing, recovering or want to try before you buy? Rentals are an easy way to keep you moving. Like all of our rental products, we can delivery right to your home or resort/hotel, or you can pick-up in-store! Most of our rental models can be broken down into 4 main parts for easy transport in your vehicle. Mobility scooters are the ideal solution for people who need a little help getting around. We offer both 3-wheel and 4-wheel mobility scooters for rent.  Most of our mobility scooters have a 300lb weight capacity, please call if your needs differ.
Electric Wheelchairs
Bill Veazey's Medical offers compact, portable power wheelchairs for rent. The hand control can be positioned for left or right hand users. These products have a 300lb weigh capacity. The standard seat size is 18" x 16" and we do have an optional 20" wide seat. Need something larger? Please call to discuss your needs.
Lightweight Wheelchairs
Our lightweight wheelchair is a traditional wheelchair with large rear wheels and small front wheels. Our light weight wheelchairs easily fold for transport in your vehicle. All Wheelchairs include removable leg rests. Elevating leg rests are an available option. Our lightweight wheelchairs are available in 16, 18 and 20" seat widths and have a weight capacity of 250 lbs. The wheelchairs themselves weigh 32lbs.
Transport Wheelchairs
Our lightweight transport wheelchair is a used for patient transport where the patient will not be self propelling. Transport wheelchairs feature much lighter weight (19 lbs) and small wheels at all four corners. Transport chairs fold easily for transport in your vehicle and include removable leg rests.
Reclining Wheelchairs
The reclining wheelchair includes one key feature: the capability to adjust the backrest into a reclined position for added comfort. This feature is especially important to users who find it difficult or impossible to sit in a fully upright position and users who sleep in their chairs frequently. For those that are looking for a more portable chair, however, the reclining wheelchair may not be a great fit. When compared with a similar, non-reclining chair, a reclining wheelchair tends to weigh more (55 lbs). Reclining wheelchairs include removable elevating leg rests and can fold for transport in your vehicle.
Heavy Duty (Bariatric) Wheelchairs
With weight capacities of 500 pounds and seat sizes up to 24 inches, heavy duty wheelchairs (often referred to as extra wide wheelchairs or bariatric wheelchairs). Our heavy duty wheelchairs are available in 22" or 24" seat widths and weigh about 55 lbs. They include heavy duty removable leg rests and heavy duty elevating leg rests are an available option. These chairs can fold for transport in your vehicle.
Ramps
Often overlooked by most renters, the all important ramp. While our rental wheelchairs make getting around a breeze, don't forget additional transport needs, like rolling into your home. Our ramp rentals are affordably priced and the perfect compliment to any wheelchair rental.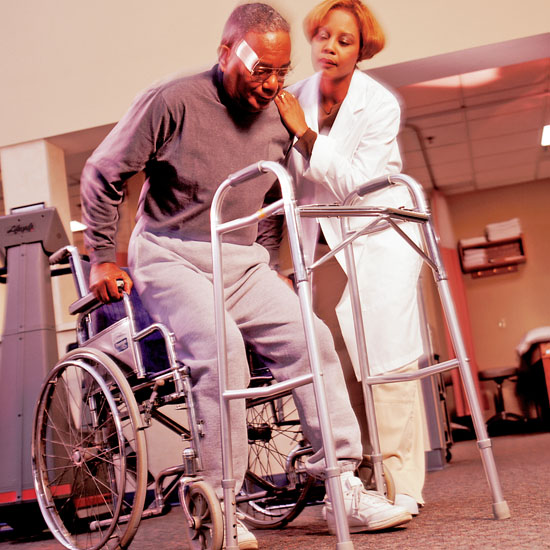 RESPIRATORY

Bill Veazey's Medical portable oxygen concentrators (POCs) are specially designed to deliver oxygen therapy for users seeking an active lifestyle. With POCs weighing as little as 2.8 lbs. and lasting up to 15 hours, we offer a wide variety so you're sure to find a perfect fit! We also offer a great selection of other respiratory products: 
CPAP & BiPAP equipment
Nebulizers
Emergency oxygen products
Suction equipment
Plus a wide variety of related respiratory items like oximeters, tubing, and more.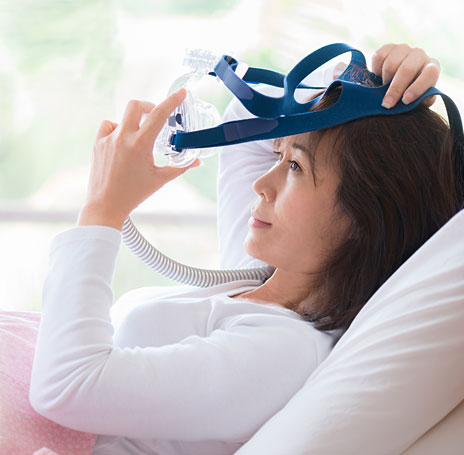 Don't see what you need? "We Can Help!"